Veterans
and 1st Responders
Zero Dark Thirty Coffee is all about hope and helping veterans reclaim their lives from PTSD.
Order Monthly Coffee
Our subscription service makes sure you never miss a delivery of your favorite brew. Select options on any coffee and you'll see the subscription costs!
Our Story on StartUpVeteran.com
Grounds for Change: A Marine Corps Veteran's Battle Against PTSD, One Cup At A Time
Jarad Webb, Marine Corps Veteran & Founder of Zero Dark Thirty Coffee
"The biggest thing I learned was that the only treatment for PTSD that works in our community is being around others that have come through the same battle."
Tell us about your business
Zero Dark Thirty Coffee is located in the Boise area of Idaho and was created at the end of 2020. The reason we decided to roast and sell coffee was not to generate individual wealth. I was so active in the recovery and veteran/first responder community that I could see the lack of support for those suffering from service connected PTSD.
Now Available: Freedom Crossroads Coffee
We our proud to offer Freedom Crossroads coffee, the first of a 'dedicated blend,' where 10% of  sales go directly to a specific cause. Freedom Crossroads is a new program in Boise to house veterans in transition from homelessness, to independent healthy living as the next step in their journey through life after serving our country.
The Tiny Homes Project Committee launched in January 2023. The committee had its first kick-off meeting to provide the current state of the first Veterans Tiny Homes Community efforts and vision moving forward.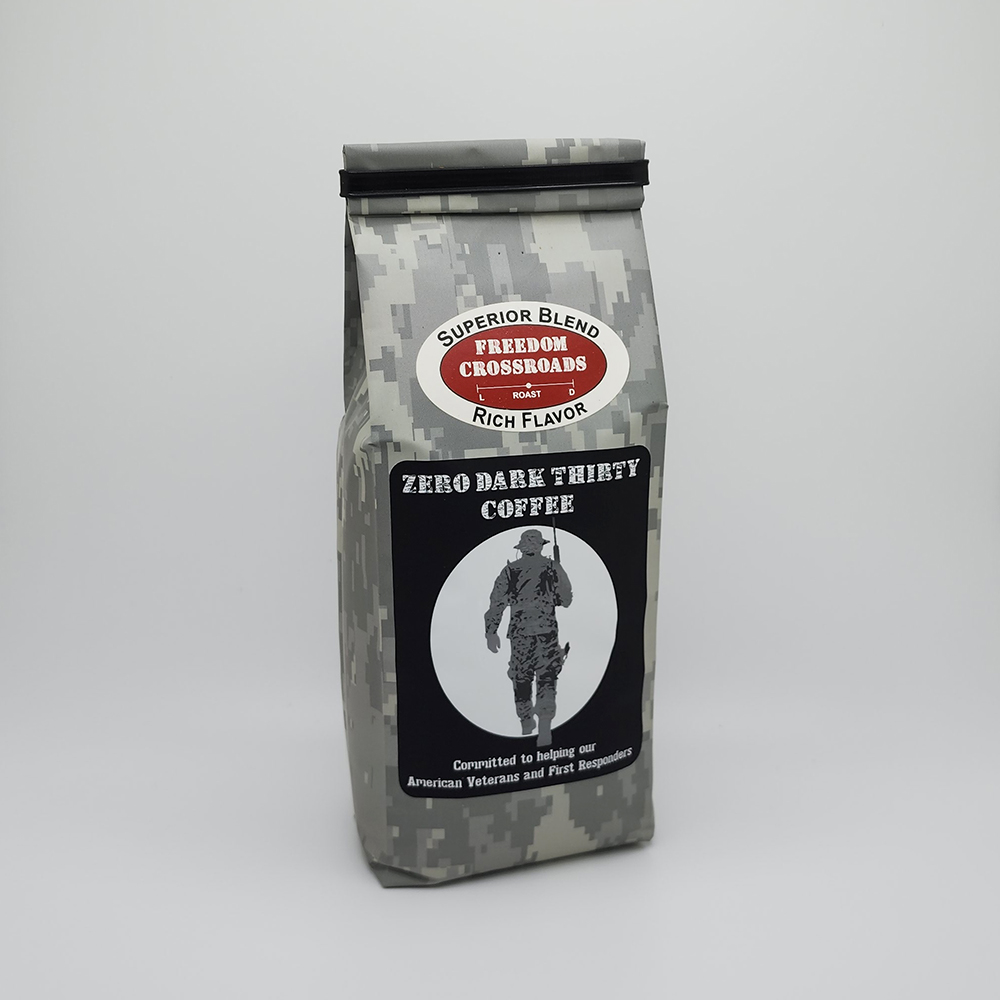 What an honor to be a part of the longest running Field of Honor in the country on this Memorial Day.
Seeing all the flags and veterans in attendance today was a poignant reminder of how lucky we are to live in the United States of America. What an amazing tribute!
Thank you to everyone that made it possible.